Today is the finale to our one week blogoversary giveaway! Thanks to those who participated! We would also love to thank these two people who have been supporting us, even though they may not have known it! These people are:
Kayla from The Bookish Owl for all the talking that we did, whether on Twitter or on the phone

Nova from Musings of a Blogder for all the funny messages we sent each other and the conversations that we've had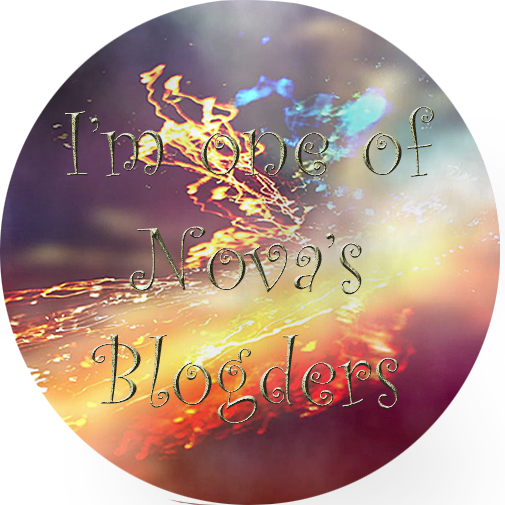 But on to the giveaway! Today we'll be giving away THREE books! Yes THREE! So if you're VERY lucky, you may be the winner!
TODAY WE'LL BE GIVING AWAY...
Ink by Amanda Sun
Click on the cover for the review!
On the heels of a family tragedy, the last thing Katie Greene wants to do is move halfway across the world. Stuck with her aunt in Shizuoka, Japan, Katie feels lost. Alone. She doesn't know the language, she can barely hold a pair of chopsticks, and she can't seem to get the hang of taking her shoes off whenever she enters a building.

Then there's gorgeous but aloof Tomohiro, star of the school's kendo team. How did he really get the scar on his arm? Katie isn't prepared for the answer. But when she sees the things he draws start moving, there's no denying the truth: Tomo has a connection to the ancient gods of Japan, and being near Katie is causing his abilities to spiral out of control. If the wrong people notice, they'll both be targets.

Katie never wanted to move to Japan—now she may not make it
out of the country alive.
The Culling by Steven dos Santos
Click on the cover for the review!
Recruitment Day is here...if you fail, a loved one will die...
For Lucian "Lucky" Spark, Recruitment Day means the Establishment, a totalitarian government, will force him to become one of five Recruits competing to join the ruthless Imposer task force. Each Recruit participates in increasingly difficult and violent military training for a chance to advance to the next level. Those who fail must choose an "Incentive"—a family member—to be brutally killed. If Lucky fails, he'll have to choose death for his only living relative: Cole, his four-year-old brother.
Lucky will do everything he can to keep his brother alive, even if it means sacrificing the lives of other Recruits' loved ones. What Lucky isn't prepared for is his undeniable attraction to the handsome, rebellious Digory Tycho. While Lucky and Digory train together, their relationship grows. But daring to care for another Recruit in a world where love is used as the ultimate weapon is extremely dangerous. As Lucky soon learns, the consequences can be deadly...
Black Moon by Jessica McQuay
"Am I losing my mind?"
Paige couldn't help but question her sanity. What other explanation could there be for her hearing a conversation held barely above a whisper in the back of a classroom full of students? What about coming home to find one of those very classmates lying in wait in the darkness of her home, ready to attack her?
Confused, frustrated and feeling every ounce of her social ostracism, Paige confides in the one person she's always been able to count on: her mom. But when her mom reveals a deeply rooted, unbelievable family secret, Paige discovers her world is filled with more than she ever imagined possible. A world where fairytales live alongside nightmares and secrets are the glue that binds them together. Suddenly no one is who they seem and Paige is faced with more questions than answers. Can she survive in a world filled with creatures scarier than anything she could imagine and where deceit runs as thick as blood? Or will the truth send her over the edge?
I PROMISE THIS IS THE LAST TIME (FOR NOW...HEHEHE) May the odds be ever in your favour! Good luck and this giveaway is international!
a Rafflecopter giveaway