FEATURE & FOLLOW FRIDAY
is a blog hop that is designed to provide as much exposure towards other bloggers as well as yourself, and to expand following. It's hosted by
Parajunkee
and
Alison Can Read
, each whom feature a chosen blog for a week, it's also an interesting way to get to know one another bloggers.
Question of the week: Your house is burning down and you have time to select three books you own to take with you. What three books?

My answer: Why have you got to do this to me? This is AGONY.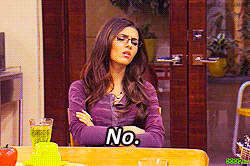 Can you make it ten? I can't stand the guilt of leaving some books behind. BUT, if it really happens... I guess... NO DON'T MAKE ME CHOOSE. This is way too hard. Ask any other book lover and they'll be giving you the same answer as me.
OK OK, deep breaths, Elicia. Deep breaths. I would choose... The Throne of Glass series by Sarah J. Maas.
What about you? Comment down below!!! I'd love to know what you're going to take!